USHIWAKAMARU⚔️ 🐶 is here!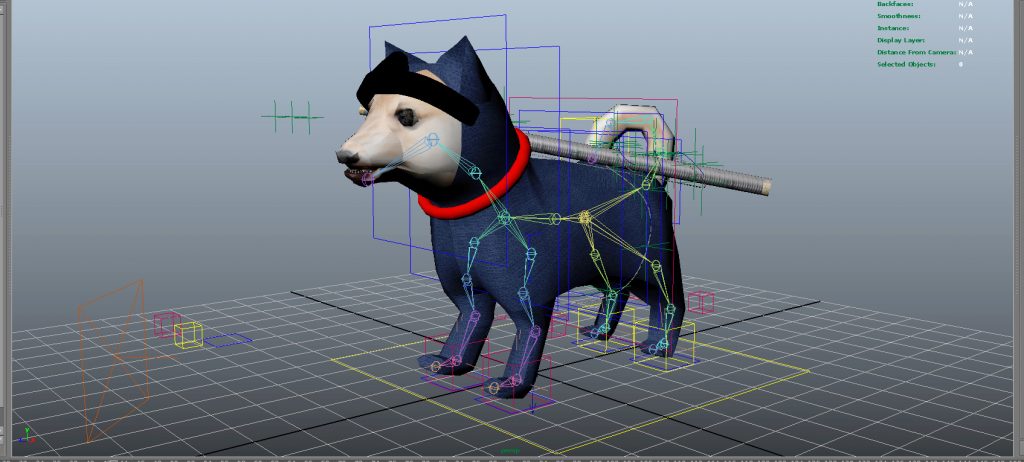 It is the ninja dog robot "USHIWAKA MARU" which is the mascot character of IRORI Lab.
This is a school graduation work made using Maya.
Some of the video screenshots are posted on the Gallery of this site.
I am attached to it, so I will start brushing up (irregularly) in the future!
The pasted image is the rig at that time.